MOBILE AMMUNITION DISMANTLING                 
AND UTILIZATION SYSTEM
"MERKURY"

This offer presented by "Wtórplast" company covers dismantling and utilization of ammunition performed in the vicinity of ammunition storage area, significantly reducing the risk of accidents caused by long road, rail or sea transportation. The base of system operation is a mobile set of equipment for artillery ammunition dismantling (photos 1 ÷ 4). Modular design of the system allows its adaptation to local field conditions and adjustment for various types of ammunition and combat assets.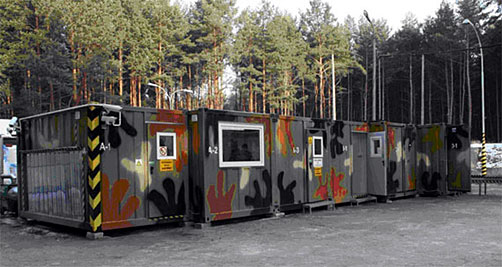 Photo 1: Basic container-based modules of the artillery ammunition dismantling line.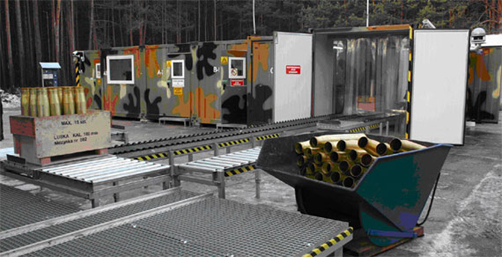 Photo 2: General view of the elements included in the "Merkury" artillery ammunition dismantling system.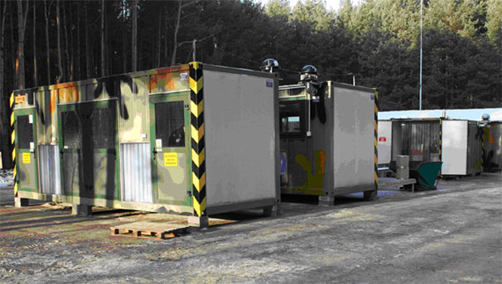 Photo 3: Elements of "Merkury" system module for powder charge dismantling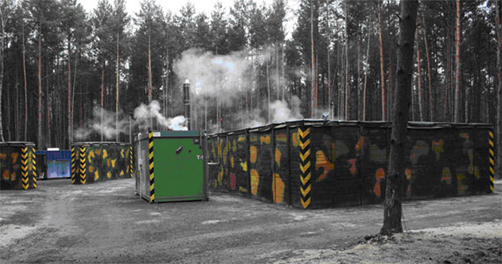 Photo 4: Elements of "Merkury" system module for cartridge delaboration
"Merkury" allows safe dismantling of 30÷155 mm artillery ammunition. Dismantling is the main stage of utilization of redundant ammunition. It allows sorting of individual shell components. It also allows classification of individual explosive material types (powders, bursting materials), secondary materials (brass, steel and other scrap metal) and components (fuses, igniters, tracers, etc.) (photos 5 ÷ 8).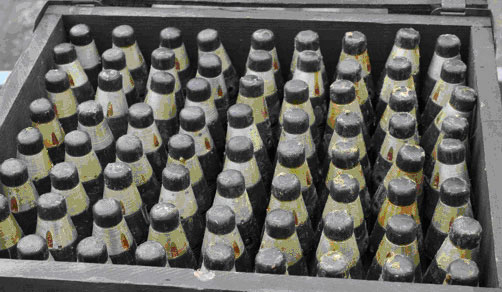 Photo 5: Fuses from disarmed ammunition.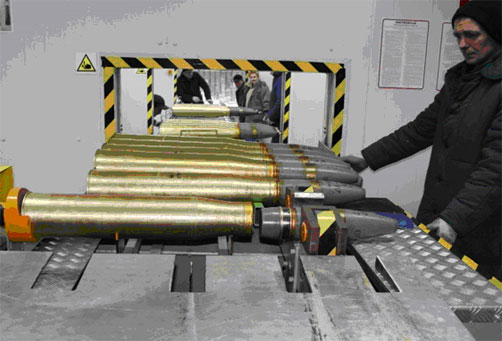 Photo 6: Dismantling of shells.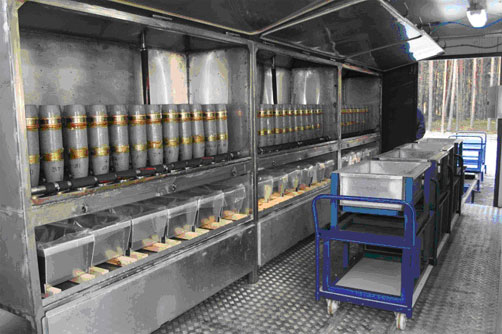 Photo 7: Delaboration of shells.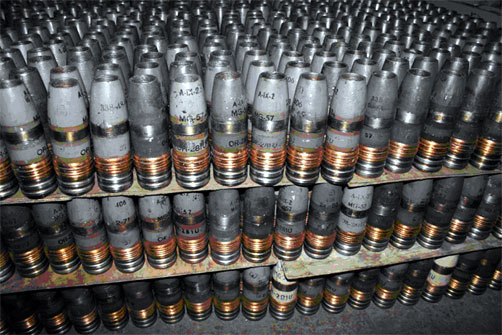 Photo 8: Empty shells after dismantling and delaboration of explosives.
Following the dismantling process, selected elements can be reused in production of ammunition or in other ways, e.g. explosives for rock mining, etc. (photo 9). Secondary materials can be of course sold or reused, depending on current needs. Other elements of the ammunition, for which no further application has been identified, should be utilized in a thermal process in a container-based rotary melting oven.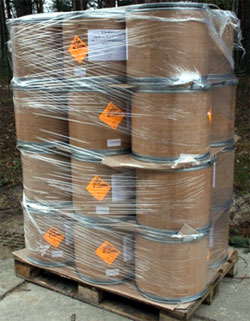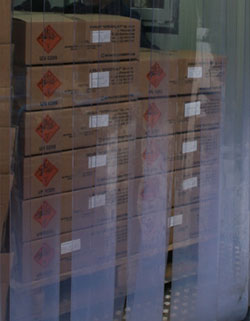 Photo 9: Explosives recovered in shell dismantling and delaboration processes, ready for the reuse in mining.
System efficiency depends on its configuration and type of utilized ammunition. For example, average efficiency of "Merkury" system for dismantling and delaboration of 100 mm tank shells on a single line is 500 shells per 8-hour shift. Modular design of the system allows, depending on the needs, doubling the efficiency on some sections and operation based on a two or even three shift system. In such cases, efficiency can be several times higher.
Small-bore ammunition (small arms in particular), due to small size and uneconomic dismantling, is processed through thermal utilization in a container-based rotary melting oven. The oven is preheated to over 500oC and filled with small arms ammunition and artillery ammunition components by a continuous feeding system. After a few dozen seconds, single ignitions of the ammunition occur as a result of the deflagration of explosives inside the cartridge (usually powder). At the end of the process, mixed scrap material is discharged on the other side of the melting oven and post-explosion gases generated in the process are cleaned with a wet and dry filter line.
We also offer utilization of other types of combat assets, such as anti-personnel and anti-tank mines,  large-sized items, such as naval mines, torpedo warheads, various missiles, etc.