mine-threatened area identification and marking;

area (airfields, live-fire ranges, military training areas), object (buildings, roads, bridges) and underwater mine-clearing operations;

mines and UXO disposal (destruction in place or at designated facility);

mine and UXO awareness training;

leading and supervision of mine-clearing operations conducted by local forces;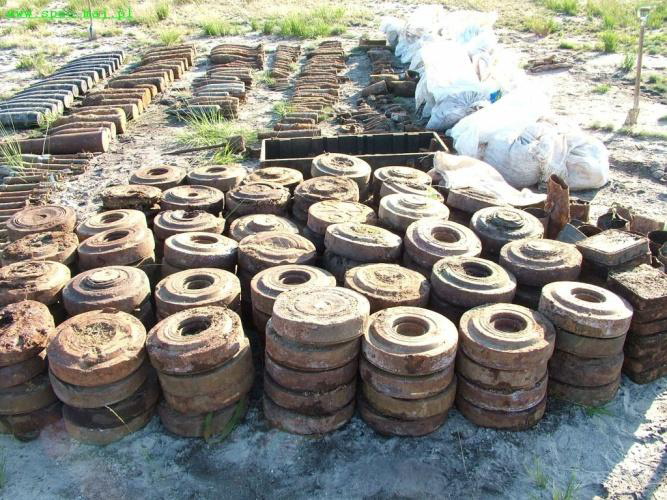 MANPOWER CAPABILITIES: five EOD teams.
EOD PERSONNEL: all our specialists are former military / police EOD instructors with internationally recognized qualifications and certificates. They gained much of EOD experience participating in mine-clearing operations all over the world, including Bosnia-Herzegovina, Kosovo, Middle East, Afghanistan.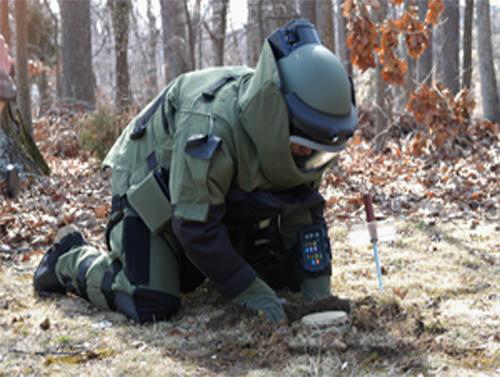 Equipment:
EOD EQUIPMENT USED: MALA georadar, HS-4, LEM, LORENZ DEEPMAX X6 detectors, heavy equipment including mine-sweeping machines, dozers, excavators;
POST-SERVICE TECHNICAL DOCUMENTATION: full documentation of service delivered is provided to the client, including scan map of cleared terrain;
MALA georadar
Ground penetrating radar (GPR) – a geophysical method that uses radar pulses to image the subsurface.
Operates with the 100, 250, 500 and 800 MHz GPR shielded antennas
Autostacking function to secure best data quality
High power autonomy
Low-weight & compact
Built-in electronics
Fully compatible with all MALÅ GPR features and accessories
Windows-based acquisition software
LORENZ DEEPMAX X6
LORENZ DEEPMAX X6 electronics control box with built-in Data Logger (supported by GPS) GPS-Module with USB-jack Telescopic pole 35 cm DD-searchcoil 1 x 1m frame coil Stereo Headphones Carrying case for LORENZ DEEPMAX X6
Adjustable shoulder and belt strap with chargeable 12V battery pack
Charger wide-ranging AC-input (100 – 240 V) AC-plug (Euro / USA / UK / Australia) Operating manual (English) USB Stick for firmware-updates and data-
handling Data Logger software – single user license CE & FCC certified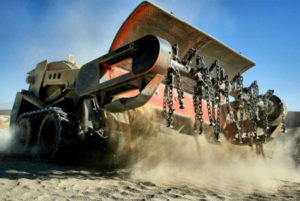 EXAMPLES OF RECENT EOD PROJECTS:
mine-clearing of Polish Army field training facilities, contracted by Ministry of Defense, including FTC Swietoszów in April-May 2011, TC Braniewo in June 2010, TC of Land Forces Military Academy Wroclaw in April-May 2009;

mine-clearing of selected objects at former Soviet Army military base in Borne Sulinowo, contracted by Ministry of Defense, April-October 2009;

mine-clearing of Swidnik airfield, contracted by Lockheed-Martin, May-July 2009;

selected area scan and mine-clearing in Bardo Slaskie, contracted by State Forests National Forest Holding, October 2011;